LGBTQ Month is about to end and it's the right time to recognize the tech leaders that have been empowering the LGBTQIA+ community with their expertise and efforts
LGBTQ Month is about to end and it's the right time to recognize the tech leaders that have been empowering the LGBTQIA+ community with their expertise and efforts
We live in a world where judgement is the whole basis of existence for certain types of people, and the others are trying to change that, especially when it comes to personal preferences. Any person is open to love and chooses who they want to be with, without being subjected to acceptance from society or indifference in treatment. And it is time that we as a species come together to embrace everybody else's preferences and educate ourselves enough to know that sexual orientation is a personal choice and has nothing to do with how people should be viewed.
When we talk about the tech arena, are we taking into consideration the feelings of the LGBTQIA+ community and how welcome do they feel in this space?
Well, yes, we are addressing the issue that there is a gap in the perception that the management has about the representation by the upper management and the reality of the actually representation felt by the trans, LGBQ, and gender non-conforming employees.
According to Blind's report June 2020, 55% of overall respondents felt that they were represented by their company's upper management, but only 35% of LGBQ and 41% of trans or gender non-conforming employees could say the same.
And to elevate this representation, it is important that we have people from the community assigned to different positions as per their potential and have them lead their way for the future generations.
Let us look at some of the top tech leaders from the LGBTQ+ community, who are setting an example for everybody else in the world.
Founder and Executive Chair at Socos Lab, an independent think tank that utilizes ML, neuroscience, and economics for the purpose of exploring the future of human potential, Chair Emeritus at StartOut that connects the LGBTQ+ business community with diverse and accomplished investors and industry professionals, and Advisor to several organizations, Dr. Vivienne Ming is an entrepreneurial neuroscientist who is obsessed with technology and human potential.
Vivienne is a strong believer of making space by combating issues faced by the LGBT community in terms of inclusion in the tech arena.
She is a transgender came out to her wife when she was 34 and deployed medtech along with AI, Big Data, and ML to come to terms with her inner potential and realize it to the world.
Vivienne knew ever since she was a little boy that she was different, which later became her strength to go beyond limits.
She has harnessed technology to develop a predictive model of diabetes that helps in managing the glucose levels of her diabetic son, along with developing a system that helps in predicting manic episodes in bipolar sufferers.
Vivienne is a part of the LGBT community and believes that there is a need to change the myriad of regional negative stereotypes along with building up stories and heroes, not just for us but for the broad communities we live in.
2. Justine Fox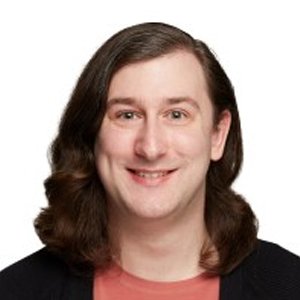 Director of Software Engineering at NuData Security, A Mastercard Company, Justine Fox leverages their knowledge and expertise of cloud architecture for reducing consumer friction in the online world. They focus on several aspects of product optimization to translate into optimum customer experience and satisfaction, using their ability to identify challenges and resolve them with solutions. Justine is a recognized supporter of community and academic organizations.
Justine is a leader Pride+ Business Resource Group (BRG) within the Mastercard Vancouver region.
They are an AWS Academy Accredited Instructor working as an online instructor with BCIT Part-time Studies and UBC Extended Learning.
They believe in inspiring meaningful connections as well as cultivating a culture of transparency that can surpass the norm.
They are an active encourager of becoming an ally of the community in the truest sense by understanding how to become a better ally and advocate for equality.
Justine thinks of technology as an excellent equalizer to help and level the playing field for each and every user.
Hayley Everheart is the Director of Marketing at Plume, a gender-affirming hormone therapy via telehealth provider for the trans-community across the US and Founder at Everhart Creative, a creative agency specializing in diverse stories that center real LGBTQ+ and BIPOC folks both in front of and behind the camera.
Hayley believes that it is important to be deeply aligned with our own emotions to integrate self care into our lives. Her work is also a part of her self care ecosystem.
She is a Queer femme CEO who comes from a long line of storytellers, with both her parents being filmmakers. She's also a mama who finds gratitude and joy in sharing and creating home work with partners and kids.
She has been using the internet and digital storytelling tools to build community and create social change for over 15 years.
Hayley is a delightful combo of creativity and technology, who loves storytelling and helping mission driven companies and progressive NPOs craft and tell their stories.
4. Allyn Shaw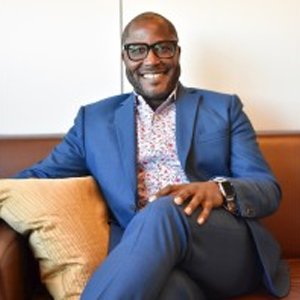 President and Chief Technology Officer at Recycle Track Systems, Board Member at Out & Equal, Campaign Board Member at LGBTQ Victory Fund, and a Board Member at The NYC Lesbian, Gay, Bisexual, and Transgender Community Center, Allyn Shaw is a passionate advocate for all aspects of diversity and inclusion.
Allyn places his belief in humility and humbleness to a point where understanding other people to build upwards together is the ultimate goal.
He was around 5 or 6 years old when he realized that he was a part of the LGBT community, when he realized his interests were different from those of his friends.
Being outed has helped Allyn in learning how to control his own narrative and having a voice in the professional world.
Allyn is in true sense a tech leader who was intrigued by tinkering random computer parts and building computer systems since he was a child.
Today, Allyn is a pioneer in the tech arena where he helps RTS combine technology with high-touch service to make waste disposal smarter, more responsible, and easier.
5. Alfonso Cobo
Alfonso Cobo is the Head of Unfold at Squarespace. He founded Unfold which was the number one app in Spain, beating Instagram, Netflix, and YouTube, that helps social media users in creating engaging stories, was named to Forbes' 30 Under 30 and Fast Company's Most Creative People in Business lists in 2019. While sharing the same DNA and vision for the empowerment of creators, Squarespace acquired Unfold in 2019.
Alfonso believes in giving back to the community for leading causes such as HIV and for that very reason, Unfold had raised around $70,000 from its exclusive 99 cent (UNFOLD)RED template collection for the U.S. Fund to fight AIDS with (RED)
Alfonso is a gay cofounder and CEO who witnessed his app growing amass millions of people in less than 12 months and utilized some of that money to make a difference in the society by contributing to Ali Forney Center (which benefits homeless LGBTQ youth)
The out entrepreneur was fascinated by art and tech ever since he was little. Alfonso would play with electrical circuits and mechanical systems when he was 10 and was an expert in Photoshop, coding online discussion forums, and modelling PCs and game consoles by the time he was 15.
Alfonso is a tech innovator who thinks of Pride as a celebration of one's self, and of such a diverse community, and a recognition for the fight that was done years and years back which cannot and shouldn't be taken for granted.
For more such updates and perspectives around Digital Innovation, IoT, Data Infrastructure, AI & Cybsercurity, go to AI-Techpark.com.