With Juneteenth now being declared as a federal holiday, let's take a look at how tech and business leaders are supporting this empowerment with actionable strategies
With Juneteenth now being declared as a federal holiday, let's take a look at how tech and business leaders are supporting this empowerment with actionable strategies
Slavery and subjugation of the black community may seem like an act of far history, but it is only now that the world is actually taking a conscious effort to recognize the terrible toll that the harships of salvery due to the skin color took on the community and in ways continues to take.
But as we understand these struggles and work towards eliminating them, it is significant that we do so by not just using just our words, but also our actions.
Last year, as the unfortunate event of the death of George Floyyd uproared the Black Lives Matter movement, tech leaders and DE&I activists were quick on their heels to show their support with Twitter and Square CEO, Jack Dorsey, announcing Juneteenth as a paid holidays for its employees, followed by multiple others to commemorate the day.
This year, US president Joe Biden and vice-president Kamala Harris declared the day as a federal holiday, in order to honor it as the anniversary of the declaration of Lincoln's Emancipation Proclamation in Texas.
June 19th will now be observed as a federal holiday across the US to celebrate the freedom of enslaved Black Americans, and many tech leaders are making a difference for the black community by setting an example with their actions and opinions.
Let us take a look at some of these leaders who are levelling the playing field for everyone alike-
1. Rocki Howard
Rocki Howard is the Chief Diversity Officer at SmartRecruiters who strongly believes in alignment of diversity in her personal and professional life. She has spent over 20 years in this industry and strives towards giving people a voice and a seat at the table by creating systems that lead to substantive and sincere diversity solutions.
"When they say Diversity, I want them to respect and acknowledge multiple dimensions of diversity, and when they say Inclusion I want them to create a culture where every individual feels empowered to not shrink themselves into something they aren't." says Rocki.Rocki also has her podcast series – The Voice of Diversity where she hosts industry players and this Juneteenth head over to her highlight episode from one of the best and brightest African American Voices of Diversity guests – Stacey A. Gordon, MBA Gordon, A Voice of an Unbiased Diversity Strategist.
2. Ime Archibong
Ime Archibong is the Head of New Product Experimentation at Facebook and a Member of the Board of Directors at Capital One. Archibong is the go to person for Mark Zuckerberg whenever he comes up with an idea for Facebook. He is also an unofficial leader at the Black employee base. When Facebook was being criticized for having only 3.1% black staff, Archibong's written note on his experience as a black man in America.
Archibong reflects on Ahmaud Arbery's Story with impending hurt and sadness
"In my head, now most people quickly shuffled to avoid me out of fear of a hidden virus, not my blackness. That was all snatched away this week as Ahmaud Arbery's story and video surfaced. It hurts."
Archibong uses his position to share with the world how things actually are with the blacks of the society and how they should be for employees at their organizations. He helps Facebook implement ideas to scale up equality and social justice.
3. Angela Benton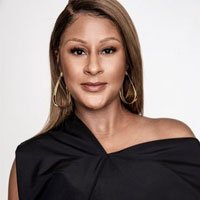 Angela Benton is the Founder and Chief Executive Officer of Streamlytics which is a next gen data ecosystem that offers human powered, ethical data from present day communities. Angela has been a pioneer of diversity in the tech industry since she founded the first accelerator globally for minorities – NewMe, prior to which she launched a multimedia platform, BlackWeb 2.0, which filled a much-needed void by becoming a vital nexus for African-Americans interested in technology.
She also got recognized as the Most Creative Person in Business in the 11th Annual List of Fast in 2020, to which she responded by saying that given where the world is today, creativity is needed now, more than ever, in order to solve some of the current biggest challenges. Angela expresses her excitement to be amongst so many creative people using their brilliance to move the world ahead and forward.
4. Ken Coleman
Ken Coleman is the Chairman of EIS Group, which is a core digital platform provider for insurers where he brings his high-tech experience for business transformation and growth for stronger brand presence.
Ken recently signed up for a petition to lend his voice against restrictive voting laws & taking a non-partisan stand for equality and democracy. Being a black business leader, he believes in breaking the silence on the threat to the US's democratic values where everyone must stand united against undemocratic laws of the Georgia legislature passed a sweeping set of changes to the state's election laws that unquestionably will make it harder for Black voters, in particular, to exercise their right to vote.
Ken makes it clear that he is amongst those who won't be seen sitting at sidelines but actually doing the groundwork to make the world a better place for the Black Community.
5. Jamie Adasi
Jamie Adasi is the Director of Diversity, Equity & Inclusion at Greenhouse software where her holistic approach and expertise help in de-complexifying the diversity needs and social justice work.
Being a first-generation Nigerian-American herself, Jamie understands the hurdles faced by the minorities in the corporate world and works hard towards creating tech-driven strategies that will reform the future of workplace diversity. In Fact we have earlier spoken to her about this in our observation of Black History Month on our HR TECH Feature site HRTechCube and she said,
"Recruiting efforts that result in a homogenous workforce – whether on the basis of age, gender, race or any other characteristic – hurt companies in the long run. Organizations benefit from a wide variety of perspectives and viewpoints, both help employees excel and help the business thrive. Besides being the right thing to do, establishing diverse and inclusive workplaces has tremendous business ROI. According to McKinsey, diverse companies are 35% more likely to outperform homogeneous ones. Additionally, Harvard Business Review states that diverse organizations are 70% more likely to capture new markets."
Jamie speaks a lot on topics of health, wellness, and inclusion at modern workplaces to make things better for the existing and incoming minority talent.
Technology is one factor that can make or break the goal and vision of a company such as diversity and empowerment of the minority communities. Today, we have taken a step closer with Juneteenth being declared as a federal holiday, towards a bias-free future, but we still have a long way to go, and the guidance of such tech leaders will be the beacon that leads the way!
For more such updates and perspectives around Digital Innovation, IoT, Data Infrastructure, AI & Cybsercurity, go to AI-Techpark.com.