Best Art Marketing Tips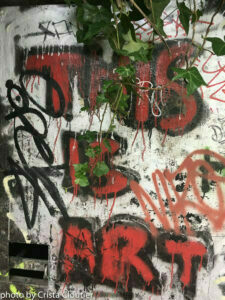 What's the best way to approach art marketing?
That's an excellent question! Too many artists like to make the work but they stop there. They don't want to delve into the world of art marketing because it can be overwhelming and confusing
Allow me to break it down and show you the ins and outs of art marketing.
FIND YOUR BRAND
When it comes to art marketing, the best place to start is to get a sense of your brand. This is where a lot of artists immediately start to panic.
Maybe you can't place your finger on what your style is? Maybe you play in more than one medium? How can I know what my brand is?
It's difficult to package something that feels so elusive – yet so close to you as art does.
I tell artists that before they make an investment in art marketing, it's important to look at all of their work, really spend time with it, and find that golden thread that ties it all together.
It's in your heart. It's those things that your art is about. It's those things that people respond to most in your work. It's those things you could talk about all day long. It's the "why" of why you make art.
This is how you find your "brand." You live it. And from here, from this place of authenticity, driven by your creativity, you do the work and attract an audience.
This is where the best art marketing comes from too. It's from your heart, from offering the gift you have to the world. But doing it strategically and with passion. It's about sharing your vision and not apologizing or playing small.
So when you use social media, when you build your website, when you send out your newsletters, when you promote an exhibition, everything you do says to the world, "This is who I am."
Does that sound scary? It should. Because vulnerability is scary. But it's also what makes people connect with your brand. As an artist, authenticity is your strength, not something to hide.
The way to success in the art world is to master your craft, to do good work, but even then, talent isn't enough. I know that's difficult to hear, but it's true.
You also need to understand art marketing. You need to know how to get your message across to an audience. And identifying your brand is the best first step I can recommend.